Here's How You Can Started Distressed Properties In Your Area
The Distressed Property Riches online training program uses proven strategies for finding discounted distressed properties and showing you how to flip those houses for massive profit spreads. 
Within this online training program, there's a step-by-step process for finding distressed properties with homeowners desperately wanting to sell you their property. It's all in the SEARCH which we've been able to perfect over the past ten years. The proven property SEARCHING process used allows investors to target properties overlooked by 99% of investors giving you the highest an opportunity cash in big flipping distressed properties that barely anyone knows about because they simply don't what to look for. 
Here are the enormous benefits of flipping distressed properties:
You DON'T deal with banks
You DON'T deal with angry sellers
You DON'T deal with hammers & nails
You DON'T deal with competition
The days of having to drive around looking for potential opportunities from houses having long grassy front yards are over. You can stop wasting time and gas money.
Imagine gaining access to distressed properties in your area that you can place an offer on and have the homeowner agree to terms at a rock bottom price. There's a way for you to SEARCH for these distressed properties before everyone else and by you knowing the right place to find these properties you can have these properties flipped before your competition would ever catch wind.
We've figured out the exact SEARCH formula that allows you to find distressed properties 30%, 40% and even 50% discounts from current market value. With an aggressive plan of attack, you'll be given access for knowing the search criteria needed so that you can find, contract and flip distressed properties within the next 30 days.
The Distressed Property Riches training program includes 5 lessons including a final exam, 12 downloads (deal documents, deal calculator, and phone scripts), and so much more.
Stop fighting over bandit sign property deals
Stop setting up expensive fancy websites
Stop going door to door like a vacuum salesman
Stop attending auctions like everyone else
This is an opportunity to finally put yourself ahead of the curve before everyone else starts following suit. Take advantage right now of a system with proven attack plan for using the right search criteria for the best distressed properties available on the market. Be the first one that not only finds these discounted distressed properties but also put the property under contract and flips it for big profits. 
Most of the "other" investors are using outdated deal finding strategies for tracking down distressed properties that just simply don't work. You don't have to use strategies that take up your precious time, and money just to yield you a small amount of profit.  Jump onboard a system that will show you straightforward steps for finding, funding, and flipping distressed properties without ever spending a dime of your own money at the closing table.
A significant component of using this system is that it can be done from anywhere in the world virtually. If you have an internet connection for your laptop and a cell phone you can easily find, flip and close deals from around the world. If you can devote 5 to 10 hours per week to your investing business, this is 100% for you.
Who is the Distressed Property Riches training program for?
Brand new investors

that are looking to get their first deal closed. The step-by-step proven plan will help get you to your first deal closed within record time.

Novice investors

that have closed a few deals but are looking for that competitive advantage for finding deals that everyone isn't fighting over.

Experience investors

that have a good business but want to stop working in their business and start working on this business which will lead to ultimate time freedom.

Real estate agents

that would like direct access to real estate investors that are looking for to place bids on government foreclosures giving them consistent commissions.

Current 9 to 5 Employees

looking to bust out of mediocrity and give their boss the middle finger (or a friendly wave) as they exit towards a life of

FINANCIAL FREEDOM!
The timing for a training program like this to hit the market couldn't have happened at a better time. Across the country, there's been phenomenal growth. We've never seen a better opportunity to hop on board and create the life you ultimately desire through real estate.
Real estate has consistently been the top investing platform across the spectrum. With the stock market going up, down and sideways day after day the volatility scares off most investors with returns being a mystery. Placing money in a mutual fund, CD, or 401K also gives low returns on the capital provided.
Right now, is the time to get into real estate. 
You can do this business with…
Little to no experience
Never using your credit
Never using your money
Never leaving your home office
Don't wait to get onboard. The investors that chose to get involved after the 2008 market crash lost millions of dollars by sitting on the sidelines for the right time. Do you think they regret that decision? You bet they do. The time is right now to get off the bench and get into the game. This is market won't last forever.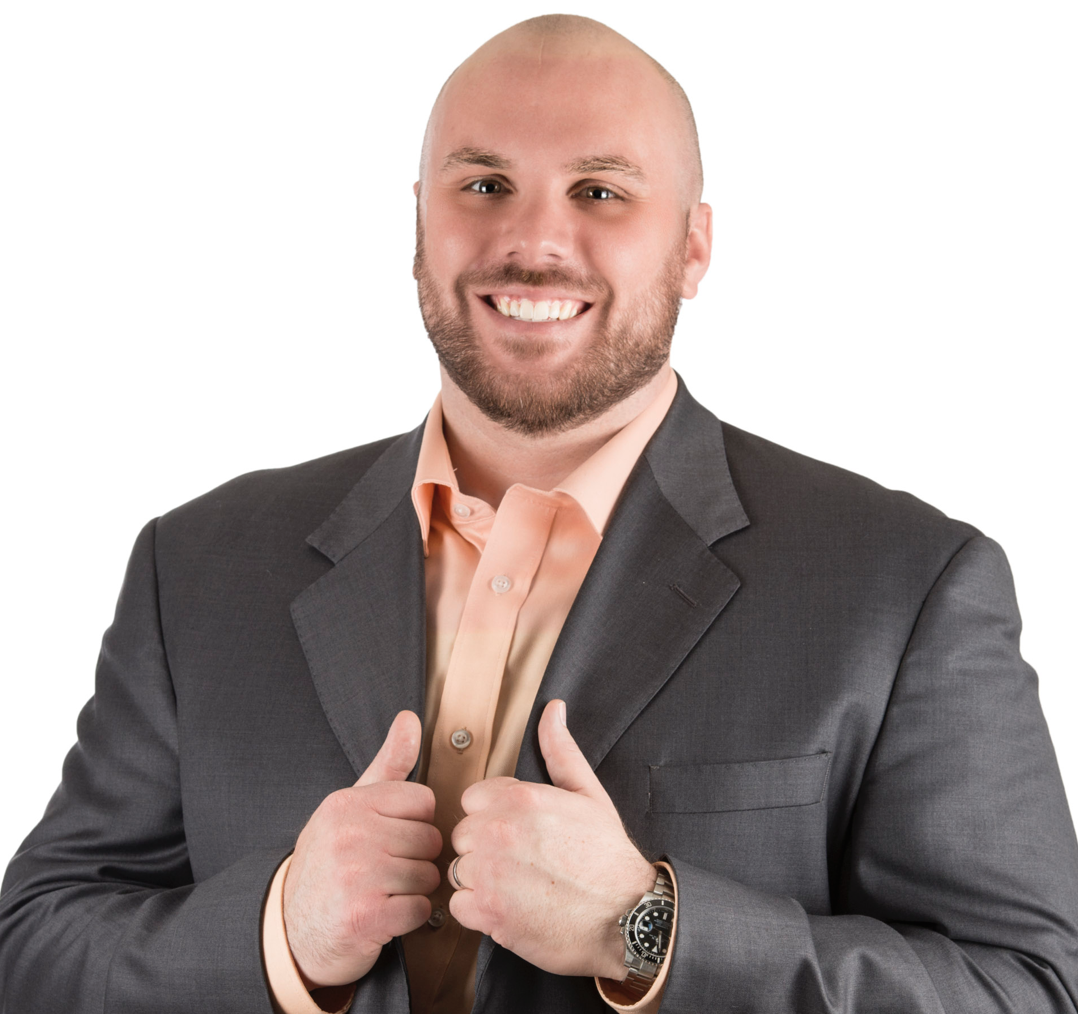 Jason Lucchesi
Full-Time Investor since 2008
• Nation's Leading Expert for Locating Off-Market Distressed Properties
• 3x Best Selling Author
• Closed Over 1,100 Investment Transactions
• Expert in Virtual Wholesaling
(currently in 6 markets)
• Expert in creating passive income from real estate while using OPM